Latest News
APRIL 12 & 13
Houston, TX
Registrations are now open for ISD's 2018 Spring Tech event, planned for April 12-13 in Houston, TX. A big Thank you to Teadit for hosting this year's event. We will once again have a range of topics to choose from, including sessions such as: Latest Innovations in PTFE Gaskets, Rubber Expansion Joints: Basic Applications to Advanced Solutions, Typical Metallic Gaskets for Industrial Applications: How They Are Made And Where They Are Used, Plastics, Air Seals & Bearing Protectors, Gaskets and LDAR, Advanced Sealing Application Workshop, a panel discussion on Practical Applications for 3D Printing, tours and much more.
---
Register Now for the University of Innovative Distribution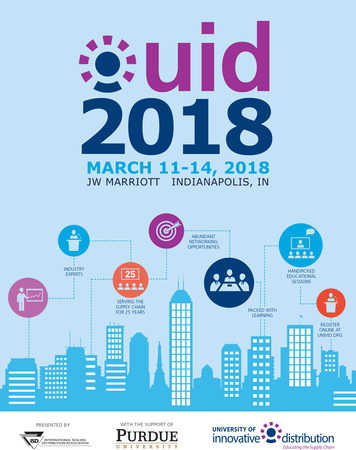 The 2018 University of Innovative Distribution will be held March 11-14 at the JW Marriott Indianapolis. For the fourth year in a row, UID saw record-breaking attendance, with 616 attendees participating in the 2017 program.
Participants select their own courses for each day of the four- day program, including such topics as: Distribution Marketing; Branch Management; Sales & Sales Management; Value-Added Selling; Business Leadership; Distribution and Profitability.
Click here for more information
---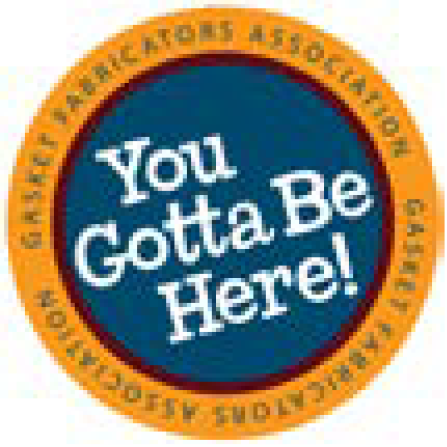 Registrations are now open for the upcoming Gasketing & Converting expo scheduled for March 19-21 in Orlando, Florida. Here is the link to register: www.gasketfab.com/Expo

This is a great opportunity to touch base with a number of suppliers and distributors in this business, and ISD members get a discount. Check out the attached brochure, which includes the number to call for making hotel reservations directly at the Rosen Shingle Creek, Orlando.
Download the brochure

Looking forward to seeing you there!

---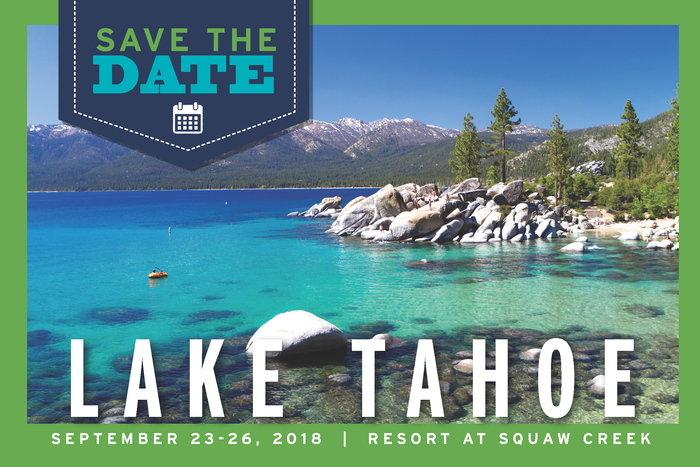 Thanks for making the Nashville Summit another big success. From feedback I've heard, you should have had at least a couple take-aways to bring back to the office. How about Mike Rayburn's "What ifs"? Or Chris Kuehl's perspective on interest rates? Of course the UID sessions were strong again with Mike Marks and Don Buttrey. And several new faces to network with along with the old friends we so look forward to seeing each year.
A special thank you to our Associate members that continue to support us and their feedback at the Associates lunch. We have renewed commitments of support for the Web Technical Seminars and the Spring Tech event that we as Distributor members are missing out on if we don't take advantage of the offerings. Don't forget Virtual ISD that was rolled out at the business meeting. Finally, what a finale! The concluding Gala dinner and entertainment helping celebrate our 25th anniversary was wonderful and if you missed Mike Rayburn's closing keynote, you missed an amazing guitar performance – Oh, and his message was thought provoking too. As a guitar player many years ago, my jaw was on the floor watching him.
Next stop – Lake Tahoe next September. Mark your calendars now. We have a lot of momentum coming out of Nashville. Let's have a great 12 months until we gather again.
Thanks for your support of your ISD.
Don
| | |
| --- | --- |
| Check Out The Summit Song | 25 Years of ISD! |
Click here to download photos from the 2017 Summit
Have photos to share? Upload them here.
---
Upcoming Events
March 19-21, 2018
Registrations are now open for 2018!
Orlando, FL
---
April 12-13, 2018
Hosted by Teadit
Pasadena, TX
---
May 15-17, 2018
Featuring: The Four Pillars of the Sales Profession
Dayton, OH
---
August 14-16, 2018
Featuring: The Four Pillars of the Sales Profession
Dayton, OH
---
September 23-26, 2018
Resort at Squaw Creek
Lake Tahoe, CA
---
November 13-15, 2018
Featuring: The Four Pillars of the Sales Profession
Dayton, OH
View all events »
Distributor Search
---
Partners
See all partners
---
Quick Links

---
e-seminars
April 20, 2018
Presented by Eagle Elastomer
May 11, 2018
View all seminars »