Latest News

The 2017 Joint Summit brings together Fluid Power and Sealing distributors, manufacturers and other vendors ready to 'Amplify their Future'! This three day program offers a wealth of opportunities to 'Tune Up' your professional networks and 'Increase Your Volume' of business. Register now and help us recognize ISD's 25 years of providing networking, education, new ideas, and the chance to create treasured friendships over the years.
Click here for more details.
---
We had another EXCELLENT Spring Tech event April 24-25 with about 20 attendees, 10 presenters (3 of whom are on the ISD Board), and much of the Board. A huge THANK YOU to SEPCO for an outstanding job as hosts. Check out some of our pictures! And here's what some of the attendees said:
"I wasn't sure if coming to the Tech event a second year in a row would be worth it, but I learned as much this year as I did last year. It just keeps getting better."
"It was my first time going to the ISD meeting. I found it very informative and will recommend it to others."
---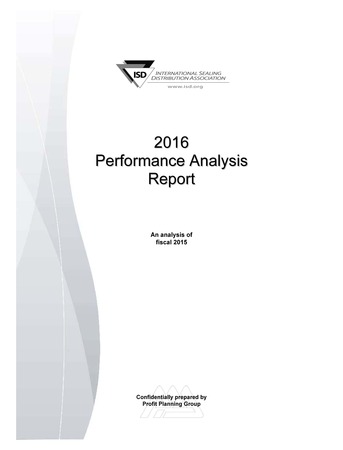 How do you stack up against your peers? A clear view of what constitutes "good" vs "great" performance is a key first step in figuring out your plan moving forward. If you did not participate in the Al Bates Profit survey and report this year, the good news is you can still benefit from seeing the overall report - [click here] to purchase one for $199.
---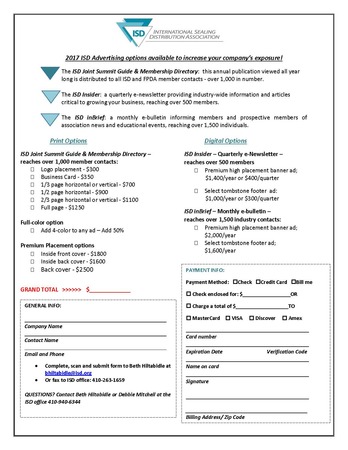 Increase your company's exposure in the sealing industry and ADVERTISE on the ISD website, in the monthly and quarterly e-newsletters and in the 2017 ISD Summit Guide and Membership Directory.
Click here to view all of the options for advertising.
Act Now - Its an investment that can create many new opportunities in 2017 and beyond!
Upcoming Events
September 24-27, 2017
Renaissance Nashville
Nashville, TN
---
October 31 - November 2, 2017
October Training Camp
Dayton, OH
---
March 11-14, 2018
JW Marriott Indianapolis
Indianapolis, IN
View all events »
Distributor Search
---
Partners
See all partners
---
Quick Links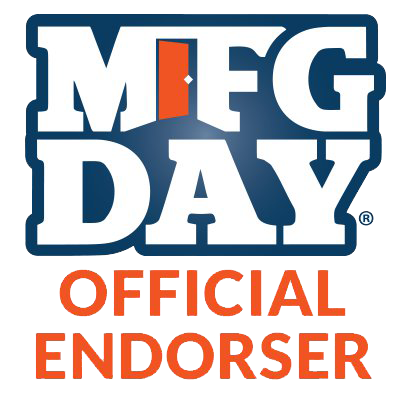 ---