Save The Date!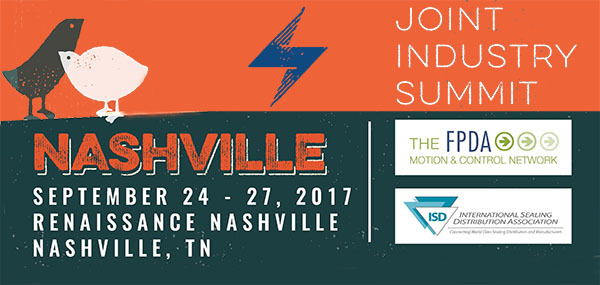 ISD turns 25 this year, and we will be recognizing that at this year's Summit. Bring any pictures or memories you'd like to share – we'll provide a spot in the registration area for photos and memorabilia, for a fun walk down memory lane. In addition, your board will be doing a lot of work between now and then to define strategic priorities for the next 25 years – come join us at the Annual Meeting of Members on Tuesday of the Summit to get the latest on that, as well as provide your feedback on priorities and directions. We're also planning both a great welcome reception (stay tuned for details!) and a gala evening Tuesday night, complete with entertainment. And make sure you don't miss our closing session on Wednesday – we'll be announcing the speaker soon and it should prove to be a don't-miss event.
Check out what we have planned for the Summit so far.
---
FPDA/ISD 2016 JOINT SUMMIT
September 18-21, Westin Savannah, Savannah, GA
Session Handouts:

See Who Attended in 2016
Planning for the future means making conscious decisions now. At the 2016 FPDA-ISD Summit, we wanted to help you Navigate Today for Tomorrow's Opportunities by giving you the information and tools you need to make the right decisions for your future. To prepare for the future you need to shape it, and our program was filled with the movers and shakers who can help us shape our companies for greater success.
At this year's summit, we explored the opportunities for businesses with a global customer base that is now growing at a rate of 50 million to 100 million new customers every year, when Herb Meyer opened our program with his exploration of the national security, economic and cultural issues impacting our economy today and in the coming years.
A few comments from attendees who attended the 2015 summit:
"To the members who did not attend they missed a great event with excellent content that was well run."
"A great opportunity to network with people in the same industry that can't be found elsewhere. It was a great experience!"
"Fantastic opportunity to meet fellow sealing distributors and hear fresh ideas/perspectives outside of your normal network of colleagues, customers, and vendors"
"The speakers were the best we have had in years" "ISD Business Session - most interaction/involvement I have seen in meeting since joining ISD."
Visit our SmugMug page to download high-res photos by clicking here.
Testimonials
Annual Industry Summit